We offer a wide range of dental treatments for our patients, some of which are explained below.
Tooth whitening
Tooth whitening is used to enhance your smile by significantly improving the colour of your teeth, giving you a dazzling smile to be proud of. We will provide custom-made bleaching trays which need to be worn for just a few hours each day, so it won't affect your daily lifestyle. After a few weeks you should have achieved a smile that has vastly improved. Ask us today if tooth whitening is the best option.
Implants
Implants are used to restore your smile by replacing single or multiple missing teeth. They offer a permanent long-lasting option without affecting any of your other teeth, and will last for as long as you care for them, just like natural teeth. Each implant case is tailored to your individual needs.
Veneers
Have you ever envied a celebrity for their beautiful white smile? Have you wondered how they manage to have perfectly aligned bright white teeth? Well veneers are probably the answer. Veneers are made from porcelain and cover the front surfaces of teeth to improve the colour, shape and position of the teeth to improve their appearance, whilst still looking completely natural. A single veneer can be used to restore a single damaged or discoloured tooth, to multiple veneers which can be used to completely transform the whole smile.
White fillings
Gone are the days where unsightly silver amalgam fillings are the only option. We now offer white fillings which are strong and discreet and can be used to repair decayed or damaged teeth.
Crowns
Crowns are used to repair teeth when they are weak and a filling would not be strong enough. They cover the entire tooth to provide a strong, long lasting restoration. There are lots of different types from tooth-coloured to gold crowns. The choice depends on the area in your mouth and your preferences.
Bridges
Bridges are used to span the empty space provide a fixed affordable permanent replacement for missing teeth that look great, they can be used for single teeth or for areas where multiple teeth have been lost. Adjacent teeth are used to hold the new tooth in place.
Teeth straightening
An attractive smile can change the way you look and the way you feel. If you are unhappy with your smile and wish to straighten your teeth, then Invisalign® is the system for you. An alternative to braces, Invisalign® offers a discreet way to straighten teeth and is ideal for both adults and teenagers.
Invisalign® is a gradual method of straightening teeth, the orthodontic treatment uses a series of custom-made clear trays called aligners. Invisible, comfortable and removable, the aligner won't interfere with your lifestyle. It can treat a wide range of orthodontic concerns, including crooked teeth, gaps and crowded mouths.
Why choose Invisalign®?
Teeth and jaws that are not properly aligned can cause improper bites, which can lead to increased wear on the tooth enamel and painful trauma to the supporting bone and jaw joints.
The metal wires and brackets of traditional fixed braces often trap food, which can lead to a build up of plaque and eventually tooth decay. As Invisalign® clear aligners are made of plastic and are removable, you can brush and floss with ease, allowing for better oral health during your treatment.
Invisalign® treatment will give you an amazing smile with minimal disruption to your daily routine. If you would like to see some of the Invisalign® smiles that we have created, visit our Smile Gallery section for some before and after photos.
Need a smile makeover and live in Hanford or the surrounding area? Then contact us today on 01782 694094 to discuss how the Invisalign® aligner system can work for you.
AIRFLOW®
AIRFLOW® is an effective way of cleaning and polishing teeth. It is far more effective than the traditional scraping and polishing techniques and removes dental plaque which if left can lead to gum disease.
Anyone who has ever cringed as a scraping tool digs into their gums or a polishing disc presses onto tooth enamel will welcome air polishing for its painless, fast and non-invasive method of cleaning. Even deep pockets are easily reached without uncomfortable and potentially damaging scraping. The non-toxic powder used in air polishing is also more pleasant and less gritty than the heavy paste used in traditional polishing.
AIRFLOW® polishing is ideal for those who suffer from sensitive teeth, but still removes the stains and discolouration caused by smoking or by drinking red wine, tea and coffee.
If you are interested in any of treatments, or if you just want an informal chat, then please feel free to contact us on 01782 694 094.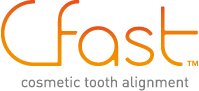 Contact Us Today For An Appointment
"Everything with this surgery is just perfect, from the moment you book your appointment right through to after care of your dental work. The whole team are friendly, polite and approachable which is great as this puts people at ease. Nothing is too much hassle for the team and I always look forward to going to see them every 6 months! Thank you to all at Hanford Dental and Implant Centre...Keep up the Excellent work!"